Please register here to attend the event.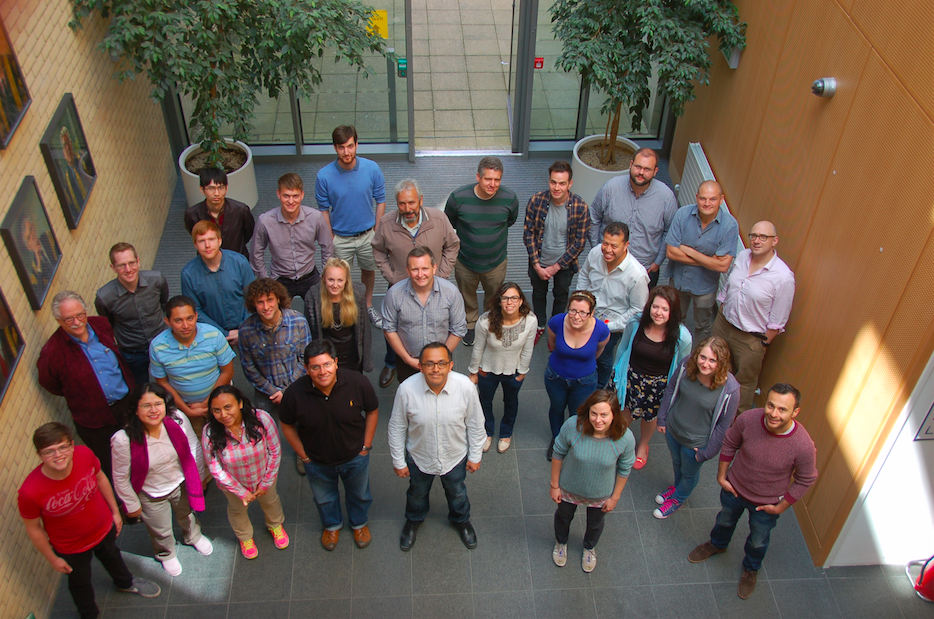 Overview
BUC-IV is the third in the series of workshops with the theme of Big Data and Statistics in Environmental Research. It is the first BUC to be held in Bath and we are extremely pleased that participants will be joining us from both UNAM and CIMAT. As with previous BUCS, there will be a short-course and a conference for PhD students and young reseachers. The instructors on the short course, "New frontiers: advanced modelling in space and time", are Gavin Shaddick and Dan Simpson from Bath, Jim Zidek from the University of British Columbia and Carlos Díaz from UNAM. Hands-on lab sessions with practical exercises in R will be guided by PhD students Dorka Fekete, Matt Thomas, Alice Davis and Aoibheann Brady.
The course will focus on advanced techniques in spatio-temporal modelling. Topics will include strategies for space-time modelling, spatial design, point processes and applications. The aim of the course is to provide an interactive experience for students and researchers from a variety of fields and to allow them to experience state of the art statistical methodology and its application. The course will cover both theory and applied examples, the latter specifically through practical 'hands-on' computer sessions in which participants will be guided through the analyses of real  data with both temporal and spatial structure.
The Course
Thursday (June 2)
18:30 -
20:30
Welcome reception                                                        
Friday (June 3)
10:00 -
10:30
Coffee
10:30 -
12:00
Introduction to the BUC workshop series 
Strategies for space-time modelling
12:00 -
13:00
Lunch
13:00 -
14:30
Better exposure measurements through better design
14:30 -
15:00
Break
15:00 -
17:30
Young researchers' conference:
participants from Bath, UNAM and CIMAT
Saturday (June 4)
10:00 -
10:30
Coffee
10:30 -
12:00
Modelling point patterns                                                 
12:00 -
13:00
Lunch
13:00 -
14:30
Applications of space-time modelling
14:30 -
15:00
Break
15:00 -
17:30
Hands on practical sessions using R
Further Details
Schedule, details, location background information, link to data, code, examples:
http://www.stat.ubc.ca/~gavin/STEPIBookNewStyle/course_bath.html
Participants
Bath
UNAM + CIMAT
Other

Gavin Shaddick

Dan Simpson

Matt Thomas

Dorka Fekete

Karim Anaya-Izquierdo

Alice Davis

Millie Jobling

Aoibheann Brady

Robbie Peck

Adwaye Rambojun

Jo Power

Thomai Tsiftsi

James Edwards

Josh Ayres

Michael Donnelly

Andres Sandoval-Hernandez

Leticia Ramírez

Carolina Euan

Carlos Díaz
Ramsés Mena

Fabian Martinez

Juan Carlos Martinez Ovando

Marifer Gil Leyva

Jim Zidek

Daniel Moreno

Kathryn Morrison

Robin Shields